Bob Selvin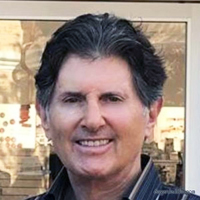 Bob has had a long career in thoroughbred racing. In 1975, he has worked as a Daily Racing Form handicapper, turf writer and jockey's agent. He started the popular Southern California publication, "Handicapper's Report," (since sold) and became partners with Jeff Siegel in 1976. Concurrently, Selvin was hosting the Handicapper's Report TV show for five years along with dozens of other live racing seminars at or off the track. He has also been a successful thoroughbred owner, having campaigned many horses with Siegel in various partnerships, including a number of stakes winners.

In 1989, Selvin launched National Turf and it quickly become one of racing's most well-known and respected selection services. He's noted as a "break the bank" handicapper who loves to "take shots" and his boxcar payoffs, particularly in the trifectas, are legendary among longtime National Turf clients.

Selvin and Siegel bring to racing fans the most extensive two-pronged tandem daily phone seminar and best plays available anywhere.

Selvin is also the creator and co-owner of www.turfday.com where the proprietary formula for Betting Value Averages, stats, relevant angles, and much more is available. the BVA's have been adapted in part in Daily Racing Form's Simulcast Weekly edition.